Bathrooms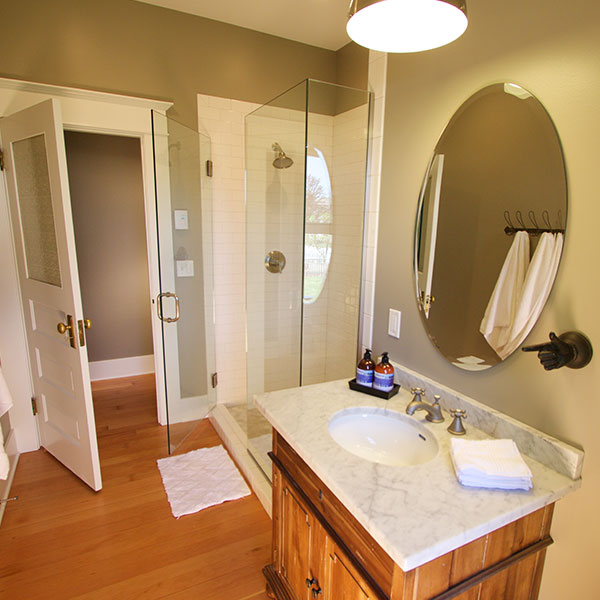 The Latest in Renovation Trends
A custom bathroom remodel from Porter & Sons Construction can transform even the most cramped and neglected bathrooms into a master bathroom and luxurious spa retreat. As a proven bathroom remodeler with over 40 years of industry service, Porter & Sons Construction works closely with clients to address all the elements of their renovation project. Our team can modify or relocate plumbing appliances, convert shower/tub combinations into invigorating walk-in shower stalls with natural stone furnishing, and install the latest features to enhance your custom bathroom's privacy, comfort, and ambiance.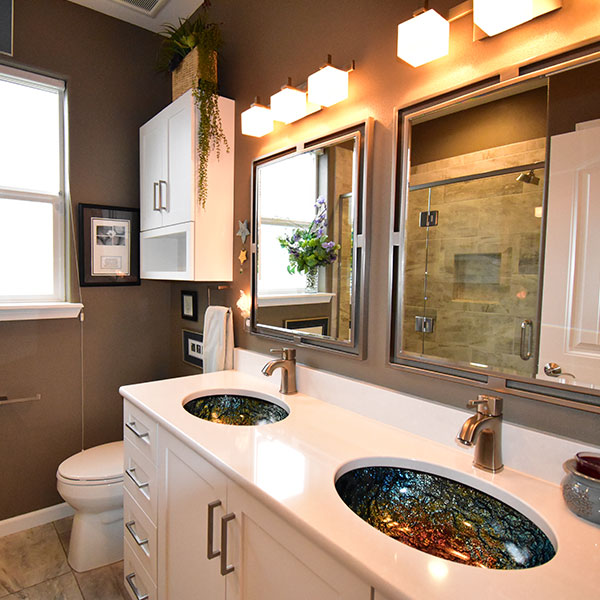 A Trusted Expert in Custom Bathrooms
At Porter & Sons Construction, we've worked in a wide variety of homes to design and build the perfect custom bathroom, serving homeowners in the Walla Walla area. Our renovation experts can also help homeowners transform their bathrooms into a more sustainable place with fixtures and plumbing amenities that are specially designed for reduced water waste. Whether you simply want to replace your tired flooring with smooth ceramic or natural bamboo, or you're looking for a fully renovated and reimagined bathroom space, Porter & Sons can address your needs and build the bathroom you've always wanted.